About Our Company
Solutions of ECOMATRIX have a history of proven performance for more than 20 years. Our main technology is a wireless data transmission that has been developed by ECOMATRIX (all equipment, firmware and software).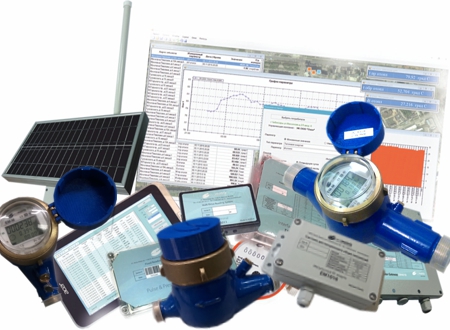 AMR/AMI systems of ECOMATRIX production include a full range of wireless solutions for automated collection of consumption data from different metering devices (water, gas, electricity, heating, cooling) and transmission this data to a central database for analyzing, troubleshooting and billing.
Also Ecomatrix wireless technology has been adapted to interface with different devices (sensors, metering devices, PLC controllers, etc.) in order to provide low-cost solution of data interchange in existing control systems. For example - street lighting, pumping station, centralized HVAC system, etc.
The employees of Ecomatrix have extensive experience in designing and installations AMR/AMI and automatic control systems in different countries, under a variety of conditions and local requirements. We are experts in the area of wireless systems with significant experience in advanced energy resource management, automatic meter reading and other solutions.
ECOMATRIX commitment to the customers continues after the products are delivered and installed, providing quality assistance at all times, helping to operate the products safely and efficiently. Our support professionals have deep expertise in emergency situations, ongoing application maintenance and customer support.
A
Equipment production - components for AMR/AMI systems and automatic control systems
B
Software development- full software packages for data management and SCADA
C
Design of engineering systems- AMR/AMI systems and automatic control systems
D
Installation and maintenance- all types of guarantee services